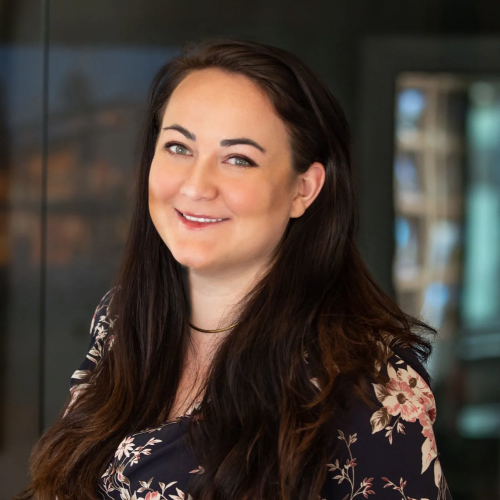 Contact Information
Let's Get Social
Meet
Leah Kropuenske
Office Administrator
I have been actively marketing and selling real estate in Telluride for over 25 years. I began my Telluride real estate career as a marketing coordinator at the Franz Klammer Lodge and was quickly promoted to manage the development's most successful client generation program. In 1997, I was recruited to Peaks Real Estate with the opportunity to participate in the growth and development of the fastest growing general real estate company in the area. At the time, Peaks Real Estate consisted of one office with three agents. In 2004 the company was awarded the Sotheby's International Realty franchise. Peaks Real Estate Sotheby's International Realty became Telluride Sotheby's International Realty in 2012 and grew to 30+ associates strong with six office locations throughout Mountain Village and Telluride.
In 2019, the firm was acquired by LIV Sotheby's International Realty, ranked as the #1 Sotheby's International Realty affiliate in the word with offices in mountain resorts throughout Utah, Nevada, Idaho and California. I was recruited to lead the transition and became Telluride's first female managing broker of a multi-person firm in 2019. I led the company to unprecedented success in one of the most challenging markets in history. The company is consistently one of the top two producing real estate companies in the Telluride region producing average annual transactions over $500 million and representing over $350 million in listings throughout every segment of the market.
Inspired by our affiliation and brand, I am one of the company's top producers representing buyers and sellers in every segment of the market and negotiating transactions for homes, condominiums, and ranches. I offer the experience and market knowledge necessary to educate buyers on every aspect of the Telluride real estate market and provide the best possible service and market exposure in selling listed properties. My goal is to combine my market knowledge with attention to detail in order to provide total client satisfaction, helping buyers and sellers to make their Telluride dream a reality. As a full-time, year-round real estate professional I keep well informed of market trends, current conditions and available properties.
Originally from St. Louis, MO, and a graduate of Villa Duchesne/Sacred Heart with a B.S. in Communications/Marketing from Loyola University in New Orleans, Telluride has been my home since 1993. I am a member of the Telluride, Colorado, and National Association of Realtors® and am a participant in the First Time Homebuyers Assistance Fund and Telluride Medical Center Advisory Board. I enjoy introducing people to the Telluride lifestyle and the exceptional community that I am blessed to call home, along with my husband, Jay, and our two sons, Charlie and Henry.
I look forward to assisting you in making Telluride a part of your life.
What people are saying
"I must notify everyone of the best Realtor®, buying experience, post-purchase customer service I have ever had from a Realtor®! Peggy and Jay Raible! They are rock stars! Our story. My family has been vacationing in Telluride, periodically, over the past seven years..."
- Town of Telluride Buyer
"Jay not only has extensive knowledge on the Colorado real estate market but he is respected by everyone he encounters. He has worked the southwestern Colorado market for years and knows it like the back of his hand. If you're looking to buy or list I strongly recommend Jay Raible."
- Ranch Buyer | Seller
"We are very happy with how you are representing us and believe that you have gone above and beyond what most would do. We are grateful to be working with you and appreciate everything you have done to keep this moving forward."
- Town of Telluride Seller
"Your willingness to discuss, with an open mind, the logistics and options of this interesting transaction was a real benefit. Great job!"
- Mountain Village Seller
"Thanks to you, too, for all the help and the very professional way you handled the sale. We were very pleased."
- Mountain Village Buyer