Colorado is one of the most beautiful states in the country, and Telluride is certainly of the most gorgeous mountain towns you'll ever see anywhere.
Houses for sale in Telluride are in demand, and many people look for Mountain Village condos for sale to rent as vacation homes.  Expansive ranches on the surrounding Telluride are available to those looking for more room to roam.
Telluride has plenty of fun outdoor activities to enjoy all year long.
Here are 8 of the best Telluride has to offer.
1. Telluride Ski Resort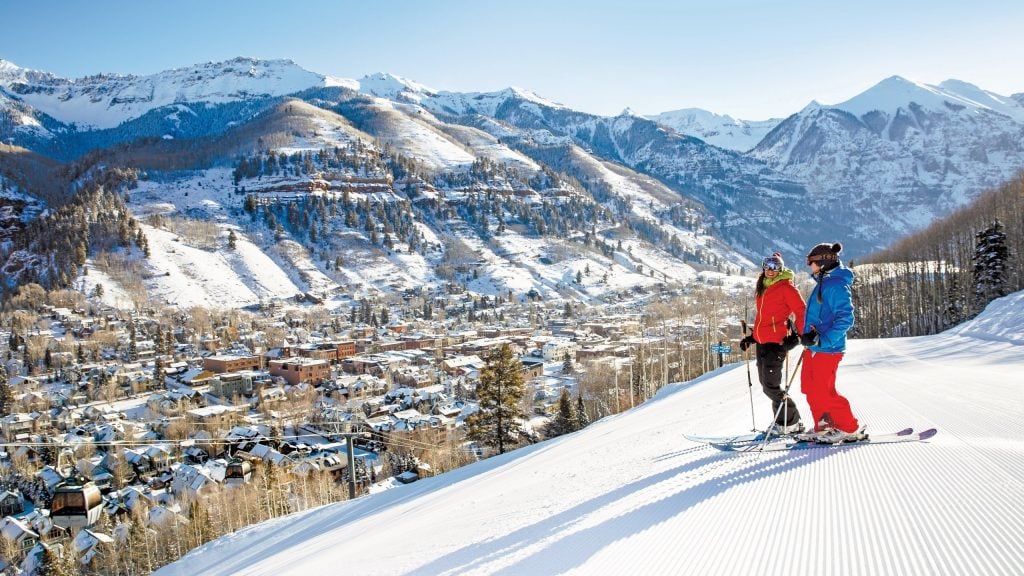 When you think of sports in Colorado, skiing  is the first one that comes to mind. The 
Telluride Ski Resort
 is widely recognized as one of the premier places to ski in all of North America. It's a big attraction that helps draw buyers to houses for sale in Telluride. Located amongst the peaks of Colorado's San Juan Mountains, some of which rise to over 14,000 feet, the Telluride Ski Resort offers slopes for skiers of every skill level, from beginners to experts. The ski season runs from la
te November to early April, providing more than four months for avid skiers to hit the slopes.
The Telluride Ski Resort is not just for winter adventures. People who buy Mountain Village condos for sale or ski-in/ski-out homes can enjoy ziplining through the incredible canopy of trees on the mountainside while seeing amazing vistas. There is a fantastic bike park where cyclists can enjoy technical, free-ride, and cross-country trails. You can also find clinics, camps for children, and guided adventures. Kayaking, canoeing, paddle boarding, horseback riding, and excellent trout fishing await all who wish to participate.
2. Hope Lake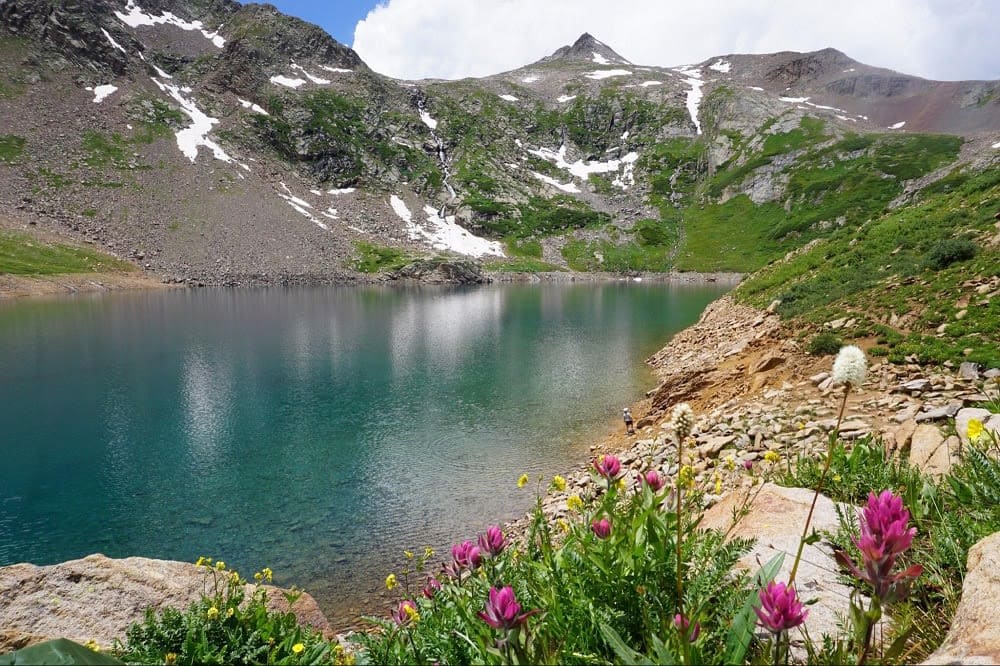 Hope Lake is a six-mile trail with a big reward at the end – a large pretty lake that will have you pulling out your phone for pictures.  The trail provides a moderate challenge for hikers with some experience. Most people finish it in about three hours, and should you need to cool off and refresh, you can take a dip in the lake. It's also an excellent place for watching birds and other wildlife.  When you purchase Telluride real estate, you can enjoy the pleasure of Hope Lake whenever the mood strikes you.
3. Telluride Adventure Center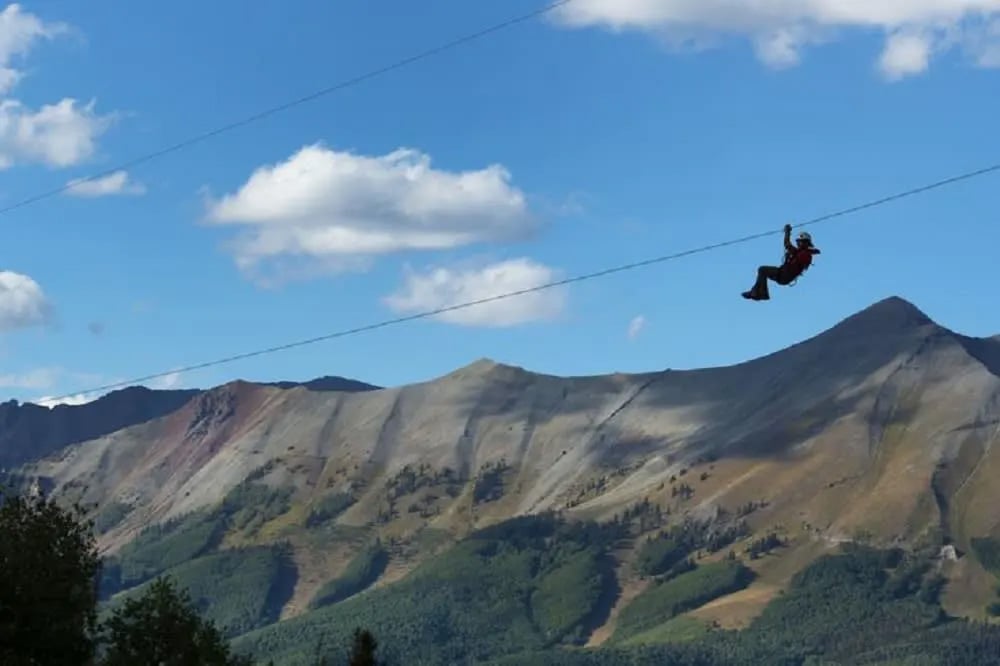 For those who purchase one of the Mountain Village condos or ski-in/ski-out homes for sale, the 
Telluride Adventure Center
 is right in your backyard. The Telluride Adventure Center, adjacent to the Ski & Snowboard School in Mountain Village, offers an abundant selection of daily children's programs and winter activities for all ages. Space is limited so advance reservations are recommended!  Reach new heights and feel the rush of mountain air on the new Telluride Canopy Adventure. Experience 5 ziplines, 2 aerial bridges, and 2 rappels. Enjoy a bird's eye view of the surrounding San Juan Mountains that you'll never forget!
4. San Miguel River South Fork Preserve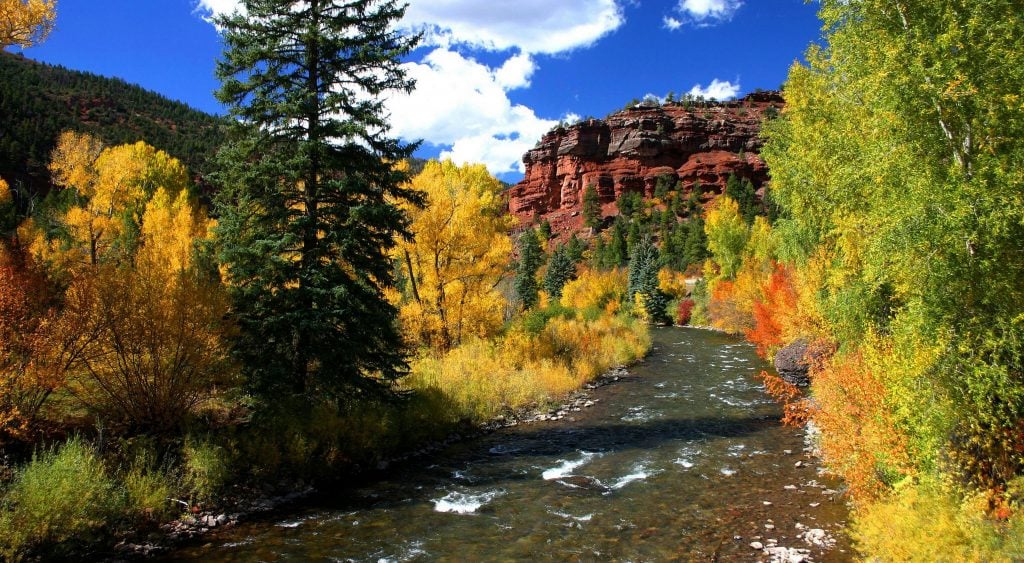 The 
San Miguel River South Fork Preserve
 is a must-visit if you value nature. Protected by the nature conservancy and located along the San Miguel River, this is one of the best places in Telluride to see creatures and plants in their natural environment. It features a 180-foot viewing platform and boardwalk that is handicap-accessible and a fantastic place to view nature and snap some incredible photographs. There is also a gravel hiking trail that runs for a half-mile and is moderate in terms of difficulty. Fishing is allowed, but only with lures, and anything caught must be released. Finally, don't forget to visit the birding trail to see feathered friends of many species.
5. Jeeping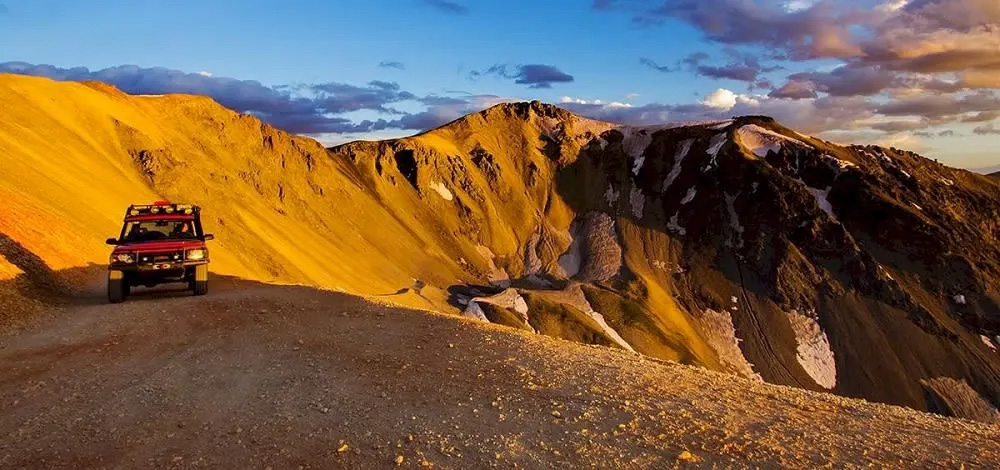 Telluride's rich mining heritage left a legacy of intertwined jeep roads, providing access to some of the area's highest mountain passes. Travel to Telluride's high country to view beautiful mountain vistas, alpine lakes, waterfalls, wildflowers, ghost towns and mining ruins. From moderate overpasses to extreme roads, there is nothing like a 4×4 adventure ride on some of Colorado's most breathtaking mountain roads!
6. Bear Creek Trail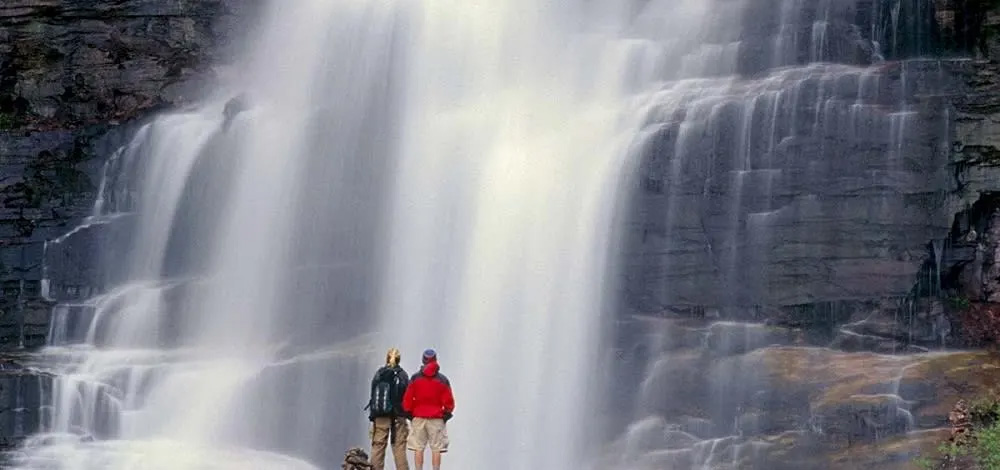 One of Telluride's most popular trails. Access the trail from the end of South Pine Street. Hike or bike the dirt road through the 325-acre Bear Creek Preserve. A steady 2-mile climb leads to upper Bear Creek Falls and connects to the Wasatch Trail and Bridal Veil Basin.  Approximately 1 hour to reach Upper Bear Creek Falls.
7. Ouray's Natural Hot Springs Pool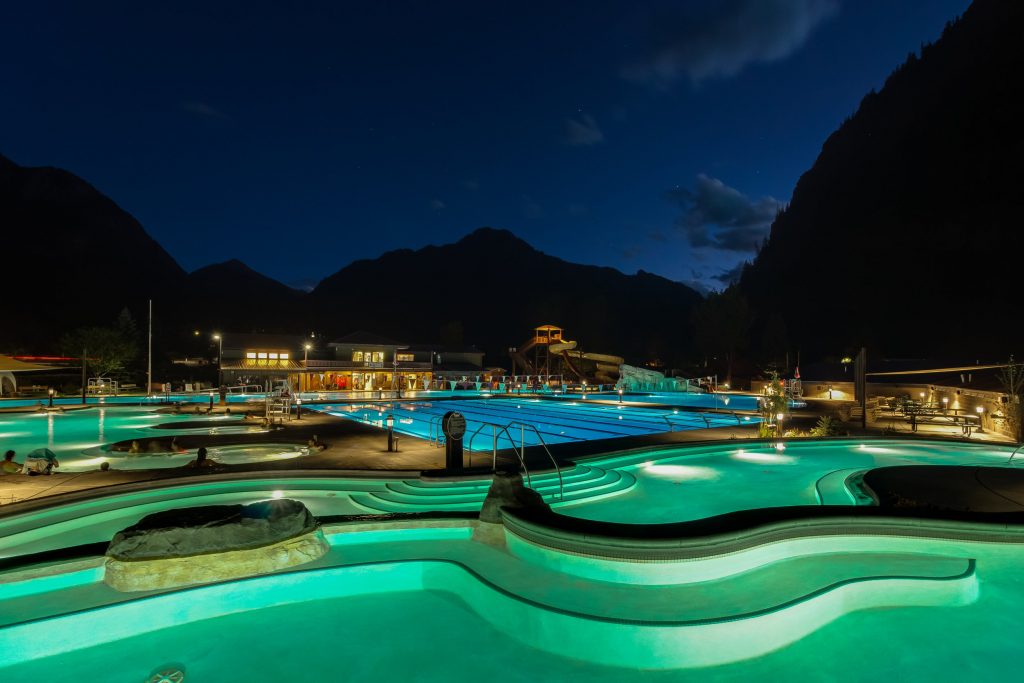 First opened in 1927, the Ouray Natural Hot Springs Pool contains over a million gallons of natural hot springs water. In addition to several soaking sections at a variety of temperatures ranging from 96 to 106 degrees, the crystal-clear water, free from the strong smell of sulphur typical of many hot springs, makes the Ouray Hot Springs Pool more enjoyable and popular with visitors from around the world.  Ouray Hot Springs are just a 1-hour drive from Telluride.  Check out this Raible Real Estate exclusive listing for sale in Ouray – 
www.missionrockouray.com
 – a residential triplex with short-term rental potential within walking distance of the pool.
8. Via Ferrata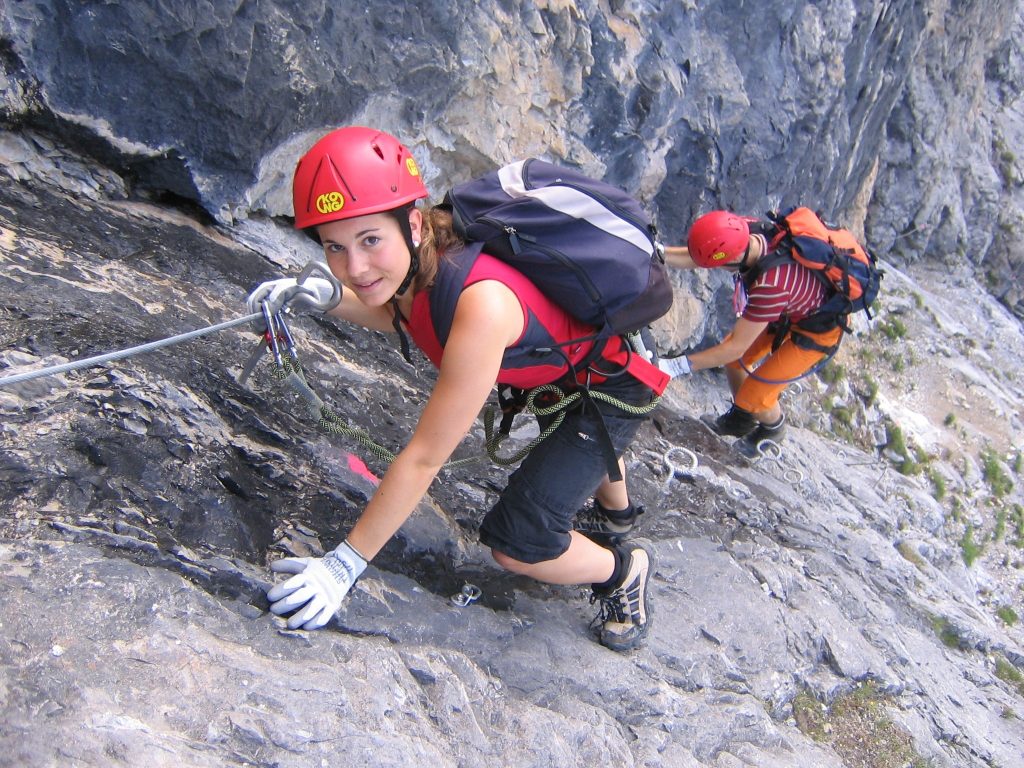 Feeling adventurous?  Telluride's Via Ferrata is not for the faint-hearted. At its most intense, you're suspended on a small iron foothold by a harness at 500 feet. The newly-legal climbing route is technical, breathtaking and exposed on the East end and South-facing wall of Telluride's boxed canyon. If you do decide to partake in this incredible experience, please be safe! We highly recommend utilizing one of the professional local guides we can recommend to tackle the trip.
Ready to move to Telluride?
Colorado is a wonderful place for outdoor fun, and Telluride is one of the best spots in the state. During
summer
,
winter
, spring, or fall, you will find no end of things to see and do in
Telluride
.
The Telluride real estate market for sale is always changing, new listings constantly coming on.
We'd welcome the opportunity to be your advocate in your search for your perfect piece of Telluride real estate.
If you are considering buying property in this beautiful community,