Explore the May 2023 Telluride real estate market report
Stay updated on property trends, market insights, and investment opportunities in Telluride.
Get valuable information for buyers, sellers, and investors.
Stay informed with LIV Sotheby's Realty's monthly market reports on Telluride real estate.
Get insights into property market trends, residential and commercial properties, investment opportunities, and local market analysis.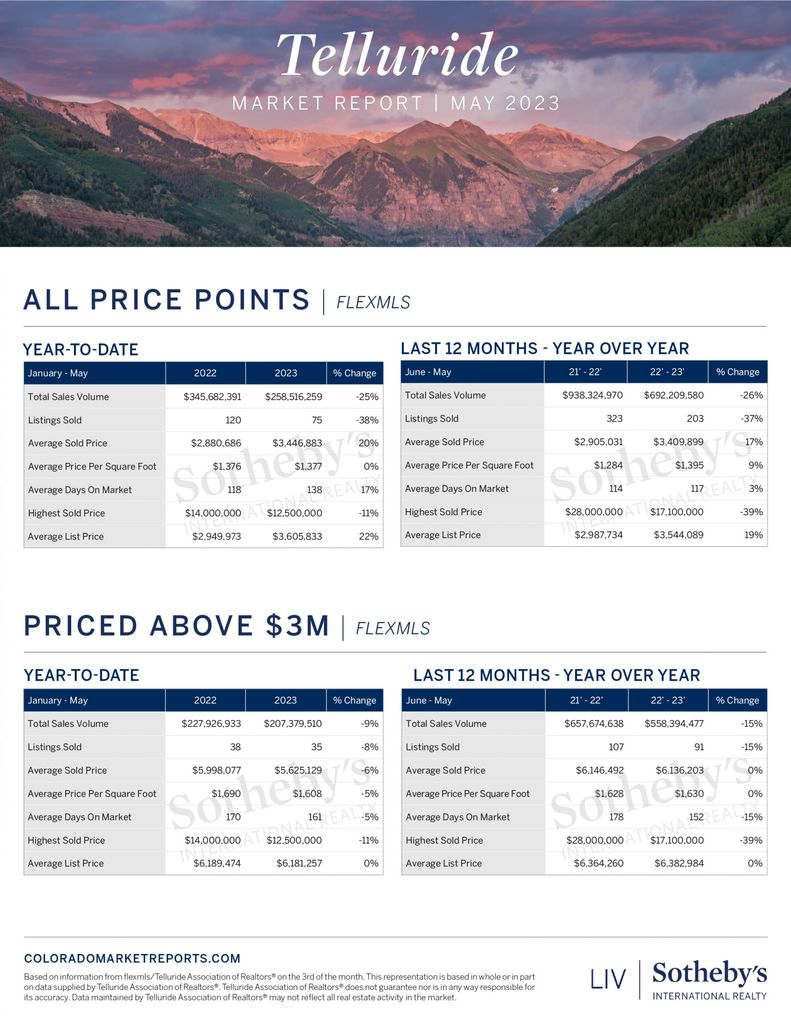 Telluride real estate market reports
Monthly market updates
Property market trends in Telluride
Residential and commercial properties in Telluride
Investment opportunities in Telluride real estate
Local market analysis for Telluride properties
Telluride real estate
Monthly market reports
Property market trends
Residential properties
Commercial properties
Investment opportunities
Local market analysis
Liv Sotheby's Realty
Telluride properties
Market updates